In Memory
Lisa Barnette (Spillane)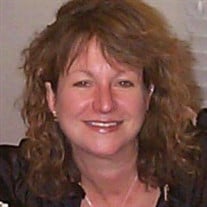 Obituary for Elizabeth Barnette Spillane
Elizabeth "Lisa" Barnette Spillane, 58, of Providence Forge VA, formerly of Charlotte NC and Richmond, VA, passed away after a brief illness on Tuesday September 7, 2021. First and foremost, Lisa was a loving mother, wife, sister, daughter, aunt, niece and friend. She loved her job at Wild Birds Unlimited where she considered her co-workers and customers family. She also enjoyed spending time with her family and many old and new friends. If you met Lisa, you had a friend.

Lisa is survived by her devoted husband of 31 years, Patric Spillane; her son whom she adored, Joseph "Joey" Spillane; her parents, Herron and Donna Barnette; her sister, Stephanie Vars and husband, Kevin; nieces, Kara and Gwen Vars; nephews, Ryan and Sean Spillane; her special aunt, Annie Flint, sister-in-law, Erin Spillane and husband, Brian, brother-in-law, Tim Spillane, mother-in-law, Patricia Tiller and numerous other family and friends.

A memorial service will be held 2 pm, Friday, September 17th at Vincent Funeral Home, 9923 Pocahontas Trail, Providence Forge, VA 23140.

Memorial contributions can be made to the American Autism Association (https://www.autismspeaks.org/).
https://www.vincentfh.com/obituaries/Elizabeth-Spillane-2/#!/Obituary