In Memory
David Cheatham
CHEATHAM, David Roy, 59, of Midlothian, VA, passed away suddenly at home on Sunday, May 1, 2022. He was preceded in death by his mother and father, Alma Jo and Lemuel Wilbur Cheatham, Jr. He is survived by his loving wife, and high school sweetheart, of 36 years, Vickie Owens Cheatham. They were blessed with three wonderful sons, Michael David (Casey), Andrew Bennett (Carrie), and Joseph Robert (Joe's special friend, Jenny). David was also "Pops" to two beautiful granddaughters, Chloé Reneé and Charlotte Grace who adored him! Additionally, he was survived by his sister, Kathryn Cheatham Drews (Jim), brothers, Lemuel Wilbur "Butch" Cheatham, III (Sharon) and John Scott Cheatham (Jennifer). David also adored his nieces Stephanie Ching (Jason) and Katelyn Cheatham, his nephews, Matthew Cheatham, Jack Cheatham and Deaton Owens, his two grandnieces, Kinsley and Rylie, and grandnephew, Colson. He was a loving godfather to Ellie Burkitt, a treasured son-in-law to Robert and Suzanne Owens and brother-in-law to Wesley Owens (Brenda).
David was a 1985 graduate of James Madison University with a B.A. in accounting. He was a member of Pi Kappa Phi fraternity.

He and Vickie were married in 1986 and he started his accounting career with Gary, Stosch, Walls & Company. Upon departing Gary, Stosch, Walls & Company, he dipped his toes into the private industry where he quickly realized his love for public accounting. In December of 1990, he started David R. Cheatham, CPA. In 1999 he partnered with Frank Jenkins, Jr., and they became Adams, Jenkins & Cheatham, PC. As the firm evolved, Steve Gilliam and Rick Puleo were admitted as partners in crime. It was these four partners, friends and colleagues who began the journey to make AJC the 16th largest CPA firm in the Commonwealth of Virginia with over 80 associates, new partners and thousands of clients. These clients, associates and partners admired, respected, leaned on, needed and loved their trusted CPA David. When these clients encountered an issue, it was always David who they called upon for guidance, comfort and wisdom with his calm, genuine, caring ways.

David was devoted to the love of his life, Vickie, his three boys and his granddaughters. David felt blessed with two families; his immediate family and the family of friends whom he chose. The impact David had on all of us was profound and something we will carry with us forever. David made us all better with his light, his love, his compassion, his patience, his gentleness, his wit and his never-ending smile.

As his fraternity brothers said, "David seemed to grasp what was going on around him in a unique way. He was always somewhere between under control and in control. Not loud. He said a lot without saying anything-said everything with his eyes. When he actually spoke, it carried weight. David was simply mature, incredibly intelligent and lead by example. He was someone to watch, learn from and attempt to emulate…how to be a man." David Cheatham was the FINEST OF MEN!!!
God is merciful and just. He welcomes His faithful son into his arms and says "job well done." David is now in the presence of his Heavenly Father and at rest in the arms of his earthly father.

The family will receive friends at 12:30 p.m. on Monday, May 9, 2022, at Second Baptist Church, 9614 River Road, Richmond, Virginia. A Celebration of Life service will be held directly following at 2:00 p.m.

In lieu of flowers, the family asks donations be made to the American Heart Association (www.heart.org), ASK Childhood Cancer Foundation (www.askccf.org/donate.html), or the Guillain Barre Syndrome (GBS) Foundation (www.gbs-cipd.org/donate).

The family is being served by Bliley's Funeral Home, 3801 Augusta Avenue, Richmond, Virginia.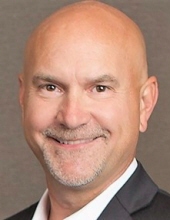 https://www.blileys.com/obituaries/David--Roy--Cheatham?obId=24783505#/obituaryInfo